Car Detailing can seem like a fancy procedure for your car, leading many to wonder, "Is my car detailing worth it?" The answer is yes, and we don't just mention it because we run a premium mobile description service. Detailing your transportation is definitely worth it, and not just because it saves you washing your own car.
Your car deserves to be detailed
Detailing your transport is comfortable and profitable, but it also has an emotional cost. Even then, you will have to preserve the condition of the car so that when it becomes a traditional car, it will still be in perfect condition.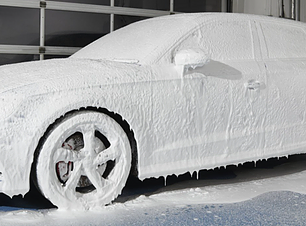 The cleanest car you have ever driven
There will still be several crumbs between the seats and dirt behind the control panel. As well as removing all dirt from every pore and opening, we will also add a protective layer of wax and condition the interior to give it a longer life.
Gently remove stubborn stains
Without professional stain removal experience, both indoors and outdoors, you may end up doing more harm than good. Stain removal from interior areas also requires a gentle touch with the right products and techniques.
Detailed mobile services add extra peace of mind
Cleaner Bros is 100% mobile. With a mobile detailing service, you get the peace of mind of having your detailing car right at your doorstep, but with the care and attention you receive from a professional detailing technician.
We come to your home, business, or location of your choice anywhere in Spanish Fork / Mapleton / Springville / Provo / Orem / Vineyard / Lindon / Pleasent Grove / American Fork / Lehi area.