We're a simple call away from a clean car. Car Detailing in Mapleton
CHOOSE A DETAIL PACKAGE THAT FIT YOUR NEEDS
Protect Your Investment with Our Professional Detailing Services | Car Detailing Mapleton
Detailing is a group of techniques whose main function is to recover the aesthetics of the surfaces of a car and return it to the appearance it had when it was new, our mobile car detailing Mapleton service strives to achieve the best result on your vehicle.
Detailing is more than a normal car wash, it involves repairing cosmetic defects and protecting the vehicle against most external aggressions.
Cleaner Bros offers you all the advantages of detailing at your home or office door in Mapleton. Our mobile detailing service offers a cleaning service for the interior and exterior of your car.
Get the Red Carpet Treatment for Your Vehicle | Mapleton Auto detailing
A car is an investment so keeping it in good condition should be your priority. Protect your investment with our professional detailing services.
Detailing brings many advantages starting with the personal satisfaction that comes from keeping a very appreciated good as new, besides it will increase the economic value of your car.
After detailing the car will be easier to clean, it will recover the aesthetics, will fix the small damages produced by the use and wrong care, and finally, it will give protection from external agents with UV rays, acid rain, and pollutants, among others.
So book an appointment and get the red carpet treatment for your vehicle. Our Cleaner Bros Promise ? Satisfaction Guaranteed in Cleaner Bros.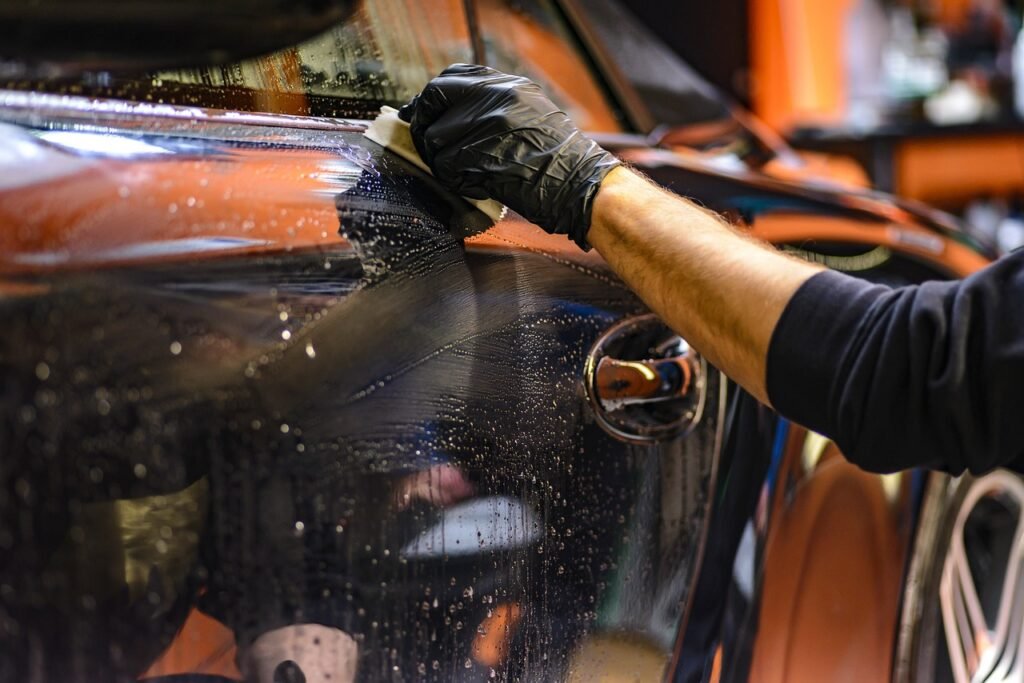 Give us a call and book an appointment and experience it today!
Cleaner Bros guarantees satisfaction and excellent work!
We understand how difficult it is for everyday drivers to keep their cars clean after every trip. You deserve a car detailing service that takes care of all your needs.
Don't trust my word, trust our client's reviews, you will definitely share the experience with your family and friends; we are sure you will say: "I know an auto detailing Mapleton; they do an incredible job; their name is Cleaner Bros Detailing."
Why Choose Mobile Car Detailing Mapleton?
For the next 5 causes:
Keep the value of your vehicle
Removal and prevention of stains and dust particles
Disinfect vehicle surfaces.
Protect the upholstery from environmental damage.
Make your car shine brighter than any other!
How much does it cost to have a car detailed?
For a full car detail, it typically takes 3-4 hours. Prices will vary depending on the size of your vehicle, but prices start at $200 for a small sedan and go up to around $330 if you have an enormous luxury sports car like Land Rover (or similar sized Vehicle).
We offer an exterior detailing service that will for sure make your car look new! The Best Mapleton auto detail.
This process takes about 1-2 hours for standard cars  – prices range from $100-$150 depending on the size of the vehicle(s).
Interior detailing typically lasts for 2-3 hours. The price will depend on how much space your car has as well, but it starts at around $160 and goes up from there depending on size requirements to about $255.