Professional Engine Bay Detail for a Like-New Impression
Maximize Your Car's Resale Value: Professional Engine Bay Detailing Services
Are you looking to sell your vehicle? One important aspect to consider is the appearance of your engine bay. A clean and well-maintained engine compartment can make a big difference in the overall impression of your vehicle. That's why we're here to help you with our engine bay detail services. We'll take care of cleaning your engine compartment and restoring its original look, making sure that it's in top condition when you show it to potential buyers.
Complete Engine Bay Cleaning and Maintenance: The Key to a Like-New Vehicle
Our team of expert technicians will give your engine compartment the cleanest treatment. We'll use the best cleaning and degreaser products and techniques to ensure every nook and cranny is spotless. Grime and dirt? Gone. We'll also pay close attention to the little things like hoses and wires to ensure everything is in top shape. With our help, you can rest easy knowing your car will make a killer impression and get you the best price possible.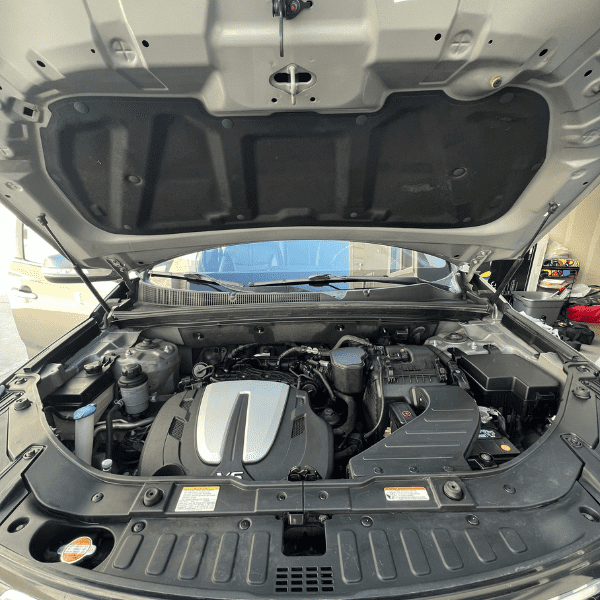 Give us a call and book an appointment to restore your headlight
Cleaner Bros guarantees satisfaction and excellent work!
We understand how difficult it is for everyday drivers to keep their cars clean after every trip. You deserve a car detailing service that takes care of all your needs.
Don't trust my word, trust our client's reviews, you will definitely share the experience with your family and friends; we are sure you will say: "Cleaner bros did an amazing job cleaning my engine bay."