We're a simple call away from a clean car. No need to search for auto detailing near me.
CHOOSE A DETAIL PACKAGE THAT FIT YOUR NEEDS
Cleaner Bros - Best Car Detailing near you
Whether it is your first time getting a detail or you have detailed a car before, there is no need to search online for auto detailing near me. At CleanesBros, we are a mobile car detailing in Orem, Utah. Our Cleaner Specialist will come to any location you need your auto detailing done. Our vehicles have the necessary tools to clean your car with every appointment. Ask us about the CleanerBros Membership. We will clean your vehicle monthly, bi-monthly, or quarterly.
Detailing can do wonders for your vehicle. This service involves the cleaning and maintenance of vehicles to achieve optimal rejuvenation.
This requires quality and specialized products for such functions, as well as specific procedures for a professional finish.
If you don't want to damage the surface and appearance of your car you should put it in the hands of a professional.
Cleaner Bros offers you the best service close to your home. We bring our service to the door of your home or office on exceptional customer service and attention to detail.
Detailing offers you many advantages, since it revaluates the value of the vehicle at the moment of a sale, it will improve the aesthetics of the paint and its shine, it will keep a better condition and it will be protected against pollutants such as UV rays.
We offer you several packages that can be adapted to your particular needs, from our internal and external Add-ons Package to our Full Detailing package. We offer a flexible scheduling and convenient mobile services.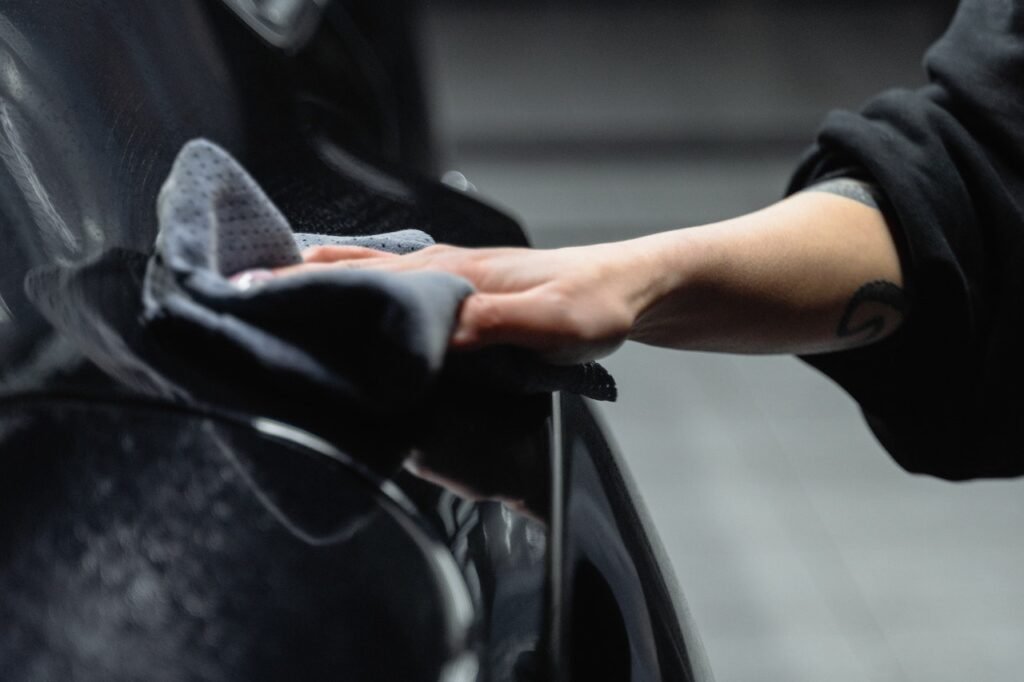 Mobile car Detailing near me
Have you searched for this term before? Many of our clients have done it, and we understand the struggle of finding a Car detailing business that does a spectacular job. Let me tell you that you are in luck; you don't have to search for more car detailing near me because you have found the one you need, Cleaner Bros Detailing not only does an incredible job at cleaning your vehicle, but we are also mobile, you don't have to leave the comfort of your home or office, we will come right where you are.
Give us a call and book an appointment and experience it today!
Cleaner Bros guarantees satisfaction and excellent work!
We understand how difficult it is for everyday drivers to keep their cars clean after every trip. You deserve a car detailing service that takes care of all your needs.
Don't trust my word, trust our client's reviews, you will definitely share the experience with your family and friends; we are sure you will say: "I know a car detailing near me; they do an incredible job; their name is CleanerBros."
How much does it cost to have a car detailed?
For a full car detail, it typically takes 3-4 hours. Prices will vary depending on the size of your vehicle, but prices start at $200 for a small sedan and go up to around $330 if you have an enormous luxury sports car like Land Rover (or similar sized Vehicle).
We offer an exterior detailing service that will for sure make your car look new! The Best auto detail near you.
This process takes about 1-2 hours for standard cars  – prices range from $100-$150 depending on the size of the vehicle(s).
Interior detailing typically lasts for 2-3 hours. The price will depend on how much space your car has as well, but it starts at around $160 and goes up from there depending on size requirements to about $255.
Our Cleaner Bros professionals know their craft!
Cleaner Bros auto is near you all the time, since we are mobile and our detail services are strictly provided by experts who have extensive knowledge of auto detailing.
It is essential to us that you receive the best service from thorough professionals who understand the minds of car lovers like you!
After all, we specialize in providing a personalized detailing experience instead of an automated car wash like those at gas stations.
All car owners deserve the best car wash experience. Contact Cleaner Bros today, we'll show you how we're the best car detailer in your area.
Cleaner Bros aims to provide you with the most professional car service experience, and we want to make sure you get the best service possible.
Getting your car details in the Utah County area has never been easier!
Give us a call or click the BOOK NOW link to get one step closer to those shining clean wheels and rims and a fully detailed car!